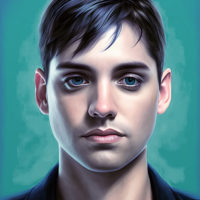 Hi, I'm Joshua.
I'm experienced in Product Management and MarTech.
My 10+ years in the B2B technology space has been characterized by thoughtful, detailed project management, paired with excellent problem-solving ability, clear communication, and execution that is well-aligned with strategic objectives.
As a Senior Product Strategist at TechnologyAdvice, I am enabled to grow and learn, while remaining passionate about technology and platforms that connect businesses and people.
Learn more about my work experience and personal ambitions.
Here are a few of my skills.