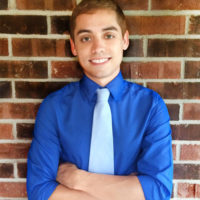 Hi, I'm Joshua.
I'm an experienced Marketing Ops professional.
My 8+ years in the B2B technology space has been characterized by thoughtful, detailed project management, paired with excellent problem-solving ability, clear communication, and execution that is well-aligned with strategic objectives.
My current role as a Product Strategist at TechnologyAdvice enables me to grow and learn, while remaining passionate about technology and platforms that connect businesses and people.
Learn more about my work experience and personal ambitions.
Here are a few of my skills.